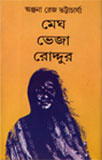 An eminent personality in the field of Bengali Literature.
She was born in the year 1957 on 14th February in a remote town, Hojai at Nowgong District in Assam Excepting few years of her childhood she has been dwelling in South Kolkata surrounding Behala since long.
In her academic career she was a brilliant student. She is a post-graduate in the subject of Philosophy She has also done B.Ed, in the University of calcutta. By profession she is now a teacher. Since her early stage of life she has a special aptitude in the field of Arts and Culture. She has been awarded 'Sangeet Bisharad' in Rabindra Sangeet and B.Muse in Najrul Geeti.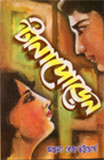 From her very school-life she was fond of literary works of different writers and poets and herself used to write short stories and essays which were published in her school and college magazines. In her later stage of life she has entirely devoted herself in the field of literature since the year 2002. Only within such short spell of time she has proved herself as a successful short story writer in the field of Bengali literature. She has also written a good number of Micro-stories and essays in Bengali. Her writings have been published in several renowned commercial magazines like Protidin, Prosad, Nabokallol, Saptahik Bartaman, Uttar-Bango-Sanbad. Dakshini Barta, Ultorath, Somoy-Asomoy and so on. She has also proved her efficiency in the realm of Little Magazines like Ebang Mushaera, Bihan, Krandasi, Galpo Guchchha, Nandan, Jhoro Hawa and so on. She was invited to read her story in Akash Bani, Kolkata and in Bangla Durodarshan.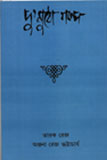 Her literary works have been admired by several Commercial and Little magazines. She has been awarded 'Sahitya Sagor' by Suro Bharati Sangeet Parishad, Jorasanko, Kolkata and also she has been rewarded 1st prize for her short story by Bishwa Bango Sahitya and sanskrity and by Prosad publication.
She is a Positive-thinker. She never believes in any negative end of life. Even during this almost barren phase of our society she sows the seeds of bliss. In her writings mostly we find her to solve out the conflicts in our relations. We are passing through a dark den but at the end of our journey there is Light. Man can fight out all odds and finally wins over.
Her first Collection of short stories named 'Megh Bheza Roddur' has been admired by several magazines and News papers. Her second Collection of short stories named Tanaporen has also been regarded. Her third Micro-story book named Du Mutho Galpo is a joint venture with the short story wrier Tarak Rej . Her fourth book (not yet been named) is under process of publication.