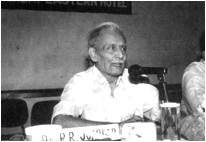 • Senior Consultant, Also Our Gurudev :
Dr. Rakhal Raj Joardar
[D. M. S., M. B. S. (H)] , Ex-Senior Professor, Head of Department, Organon & Homoeophilosphy, M. B. Homoeo Medical College & Hospital.

Phone No. : + 033 2640 8460
Addresss: 149/1, Netaji Subhas Road, (Behind Jogmaya Cinema), Howrah - 711 001
Born : 1927, 14th Sept.
Passed DMS with Honours in Organon of Medicine
Passed German Language Diploma of 4 Yrs.
Diploma in Mittelstufe II with 1st Class.
Took to Teaching from 1948 which continues.
Head Examiner, Paper Setter, Moderator of Organon of Medicine of Calcutta University and National Institute of Homoeopathy.
Author of:
1) Wrote:
Translation of All the Non-English Texts in Organon of Medicine - a work done for the first time in the last 200 years.
Dictionary of Homoeopathy.
Many other Articles published in numerous Magazines.
Hahnemann's Psora
Hahnemann-er Psora (Bangla)
2) Translated:
Wm. Boericke's Materia Medica with Repertory in Hindi.
Boericke and Dewey's 12 Tissue Remedies in Hindi.
Hahnemann-er Organon (Bangla)
Was editor of Homoeomedical Club Patrika.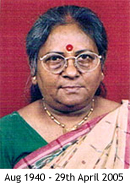 • Our Respected Guru Maa :
Late Dr. (Mrs.) Chhaya Joardar
M. A. (PHILOSOPHY), B.T. (Cal), D. M. S. (Cal)
Ex Head of the Dept. Organon of Medicine
N. C. H. Medical College & Hospital
Author of - Homoeo Oshudhguli Chenar O Mone Rakhar Upay
Co-Translator - Hahnemann-er Organon (Bangla)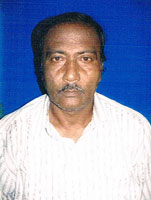 • Visiting Consultant:

Dr. Amiya Nandi , DMS (Cal)

Phone No. :+91 94348 27219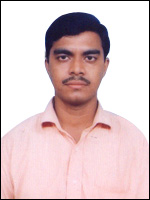 • Assistant Consultant:

Dr. Avijit Das, BHMS (W.B.U.H.S)

Phone No. :+91 98315 32251
Address: 27/5 , Jyotirmaynagar, Thakurpukur, Kolkata – 700 063