About Him :
Prasun Ghosh, a name which has marked rather engraved his name in the music world from his early stage of his career as a music director, music composer and music programmer.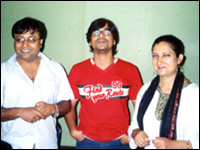 Prasun Ghosh has been brought up in a music loving family where he got his first training of playing slide guitar from his father Mr. Pradip Ghosh. Later Late Sunil Ganguly a known name as guitarist helped Prasun Ghosh in the said instrument on Indian Classical Music. Then he got training on Western Music & Staffnotation from Mr. Samir Khasnabis. Prasun proved his talent as an efficient guitar player and performed in various platforms.

Afterward, prasun started playing musical keyboard to programme his created music and to improvise his musical concepts. He has also owned a studio (Music Workshop) set up to apply his musical creations.

In due course he discovered his love to compose music in various genre. Prasun Ghosh as a music maker has already done some creadible jobs in the industry for Ad Films, Telefilms, Documentary Films and also successfully applying himself in feature film too.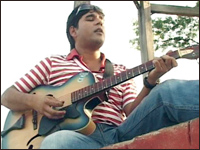 Some of his creations:
Some of his youtube links :
1. http://www.youtube.com/watch?v=w_O2z4ZPQEU
2

. http://www.youtube.com/watch?v=hGRD1fwHQdw
3. http://www.youtube.com/watch?v=CvQAfVDFOBs
Album :
Recently Release Bengali Music Album " First Love"
ABOUT US | SERVICES | FEEDBACK | CONTACT US | E-MAIL
Copyright (c) calcuttayellowpages.com (P) Ltd