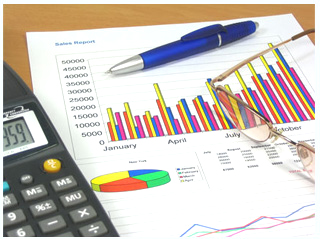 Our accounting course cover the skills of preparation of management accounts and reports by students for corporate, which aim to assist them in maintaining proper accounting records and to mitigate the risk of income tax audit penalty as a result of incomplete or improper recordkeeping. We assist our students to update their accounting skills based on information and practical documents made available to a company for preparing the practical management report. Our core or strength is not data entry but we focus in providing relevant information on timely manner for business decision purposes.

Who are Certified Accounting Professional ?

Accounting Executives are qualified accounting professionals that work at all levels of finance. They can work in all types of organizations and are widely employed throughout the public sector, industry and commerce and in private accountancy practices.

A wide range of finance roles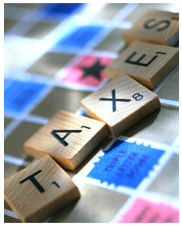 They are involved in the day-to-day practical work of accountancy and play a key operational role in producing reliable financial information. Accounting Executives can perform a wide range of finance roles, from accounts staff to financial controller and beyond. For instance, they can do financial accounting and budgeting, costing and credit control, payroll administration and tax returns. More experienced Accounting executives may often perform senior managerial tasks and audits.

Working independently or as part of a team

Accounting Executives can work on their own or alongside professional accountants. In a small company, they may be the only qualified employee looking after the finance function, while in a larger company, they may be working as part of a team alongside accountants and administrative staff. While they are not accountants, they can perform many of the same functions and are qualified to take accounts beyond trial balance stage, as well as prepare full financial accounts.


Certified Accounting Professional ( CAP )

(Course Design is Based on Excel & Tally)

Basic Accounting:
Advance Accounting:

Management Accounting:

Accounting Basic
Accounting Equation
Accounting Principles
Depreciation
Accounts Receivables & Bad debts
BRS
Final Accounts
Adjusting Entries
Cash Flow Statement
Chart of Accounts
Cost of Goods Sold & Inventory
Profit Screening
Income Statement


Company Law
Improving Profits
Break-even Analysis
Payroll Accounting
Manufacturing Overhead
Activity Based Costing
Standard Costing
Budgeting
Capital Market Knowledge:
Taxation:
Legal Documents:
Direct Tax
Indirect Tax

Co. documentation with ROC, I.T, and others
Banking Operations:
Corporate Grooming:
Project Work & OGT:

MBA Entrance Guidance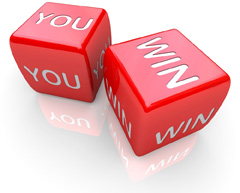 Preparations for MBA entrance examination need in-depth knowledge, analytical mind, sharp memory and above all, systematic planning and preparations. Needless to say that the candidates cannot and should not attempt the preparations overnight. Since the competition is taken by the best available talent from all disciplines, meticulous and long-run preparations are required to get admitted to the programme. Although the syllabi and contents/papers in the admission/entrance test differ from university to university (and between the Institutes as well), there are certain common aspects that appear in most of the entrance tests/CATs in one form or the other. These aspects include tests on quantitative aptitude, reasoning, intelligence, comprehension, case analysis, relationships, word power, synonyms, antonyms, general knowledge /awareness, etc. It is therefore, essential that the candidates start preparing well in advance on all the above aspects. If one can get hold of previous year's papers or at least the pattern, this would go a long way in guiding the candidates to prepare properly for the test.

Gaining entry into a B-school of your choice is a process spread over a year. From identifying institutes to apply at them individually, preparing for the examinations and then finally attempting each stage successfully, the whole process demands hard work, tenacity and patience.

CAPS is committed to cater to the growing demand for managerial talent in the corporate arena.



MAT Syllabus / Paper Pattern:-

There are Five Papers in MAT 2012 Exam: -



Paper 1: Language Comprehension
Paper 2: Mathematical Skills
Paper 3: Data Analysis and Sufficiency
Paper 4: Intelligence and Critical Reasoning
Paper 5: Indian and Global Environment






IBPS-IBS Guidance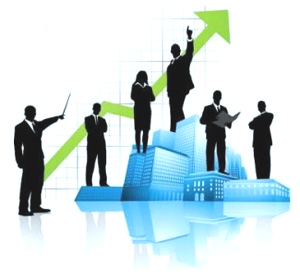 The growing demand of banking sector has made it one of the most preferred destinations for employment. The CAPS covers information for recruitment in banks of Probationary Officers, Specialist Officers and other coveted posts.

Institute of Banking Personal Selection (IBPS), as we are aware, is the apex authoritative agency engaged in employee selection, training and skills development along with undertaking research for human recourse procurement and development.

On the onset of ongoing reforms, IBPS has accepted to conduct Common Written Examination (CWE) for recruitment of Clerks, PO and Officers for various Regional Rural Banks (RRBs) operating in India. As the controlling authority for RRBs, NABARD (National Bank for Agricultural and Rural Development) will supervise the whole selection procedure. At present 82 RRBs operating in India and IBPS will extend its recruitment examination service to all these banks at central level.

All aspirants interested for job in RRBs need to take up IBPS examination. IBPS examination is crucial and mandatory for all cadres of employment in RRBs in India. IBPS was conducting recruitment examinations for all 21 Public Sector Banks except State Bank of India (SBI) and its associate Banks.



IBPS PO Syllabus

1. Reasoning-50 Ques-50 Marks
2. Aptitude–50 Ques-50 Marks
3. General Awareness–50 Ques-50 Marks
4. Computer Knowledge-50 Ques-50 Marks
5. English Language–50 Ques-25 Marks
6. English Essay Writing–25 Marks







Capital Market Operations Click here to see more... www.theleapprogram.in/modules.aspx

Certificate courses providing greater insights to the market dynamics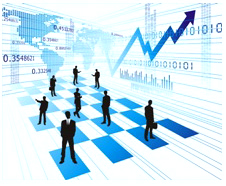 The course is for those who wish to learn the fundamentals of capital markets in greater depth and detail. The course is sturchured to help understand the overview of Indian Securities Market, the derivatives market, financial statements and regulatory framework.

Delta Module:
NCFM Capital Market (Dealers), Derivatives Market (Dealers), NISM-Serise-V-A: Mutual Fund Distributors & Certification Program in Wealth Management and Financial Planning








Communicative English:
The English language is fast emerging as the most effective universal medium of communication. To be a part of the global quest for personal and academic excellence, to be an efficient component of this highly competitive global environment, you need the ability to speak your mind freely, effectively, fluently and confidently. If you lack these skills, you could be losing out on a lot more than you think!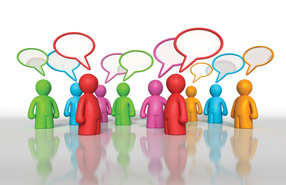 Recall... the time when better speakers at an important GD / Interview clinched away that valuable seat in the College you wanted to study in.
Recall... when fluency in English could've got you that prized job.
Recall... when you couldn't initiate a relationship just because you lacked the skill to express yourself freely.
If any of this happened to you at any point of your life and you have the will to never let it happen to you again: Help is at hand. Right here in your Town.
Why English Language only? Why not Bengali, Hindi, Telugu or Marathi? Why do you think English Language will fetch you success and fame?
Ask yourself the above questions and you'll know why.

Course for Students & Professionals :

Communication & Personality Development, Time Management, Choosing right career, Effective Writing & Presentation Skills, SWOT Analysis, Motivational Skills, Creative Thinking, Memory Improvement Techniques, Group Discussion, Career Development, Mailing Etiquettes, Facing Interviews (Mock Sessions), Team Work, Project Management, Public Speaking & Presentation Skills, SWOT Analysis for Career, Effective Selling Skills


Advance Computer Application

(MS Office 2007, Internet & Web Browsing)

Getting Familiar with Microsoft Office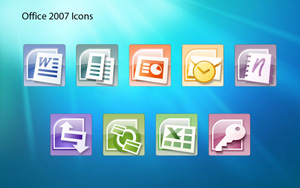 The Microsoft Office Specialist certification will validate your desktop skills in the Microsoft Office productivity programs such as; Microsoft Word, Microsoft Excel, Microsoft PowerPoint, along with Internet & Browsing skills.
CAPS Microsoft Office training provides computer literacy, measures your proficiency, and identifies any opportunity to enhance your skills. The Microsoft Office specialist credential will set you apart from your peers in a very competitive job market.

ACA

MS Word- Microsoft Word is currently the most common word processor on the market. Because it is so common, the .doc and .docx format has become the de facto format for text documents. Word is often used to create files that end up in PDF and HTML.

MS Excel- Excel is an Electronic Spreadsheet Program. Excel is an electronic spreadsheet program that can be used for storing, organizing and manipulating data.

Data Types, Formulas, and Functions- Excel and Financial Data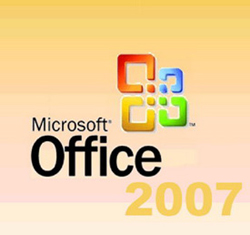 Spreadsheets are often used to store financial data. Formulas and functions that are used on this type of data include:
Performing basic mathematical operations such as summing columns and rows of figures.
Finding values such as profit or loss.
Calculating repayment plans for loans or mortgages.
Finding the average, maximum, or minimum values in a specified range of data
MS Power Point- PowerPoint 2007 is the presentation graphics software in the Microsoft 2007 Office Suite. With PowerPoint, you can use its easy-to-use predefined layouts, themes, or templates to create dynamic and professional presentations.

Internet & Web Browsing- A means of connecting a computer to any other computer anywhere in the world via dedicated routers and servers. When two computers are connected over the Internet, they can send and receive all kinds of information such as text, graphics, voice, video, and computer programs.



Tally .ERP 9 Training

Fuel Your Business with Tally.ERP 9...

Tally is one of the best accounting software available and there is no other package that can give it a good competition. Presently, Tally has been upgraded to Tally ERP and its offering lots of benefits to small and large size companies.
Tally ERP 9 Features:
It has all features required for high-performance business management that include remote access, audit and compliance services as well as an integrated support centre & security management
All solutions are focused on delivering peace of mind to the clients
It is a complete product that helps in retaining original simplicity yet offering evolved capabilities like payroll, statutory processes, excise and others
With ideal combination of built in function, control & customizability it permits business owners & their associates to do more.
Advantages of Tally ERP 9:
Powerful remote capabilities that boost collaboration
Easy to find qualified personnel
Easy to customize
Low cost of ownership through Tally Integrator, Quick Implementation and Support Centre.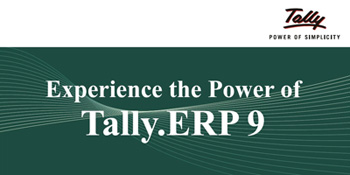 Module: Accounting with Tally.ERP 9
Understand and apply basic principles of accounting
Understand double-entry system of accounts
Identify various financial statements
Classify business organizations, based on their business activities and transactions
Understand the concepts and challenges associated with accounting on computers
Understand the basic features associated with Tally
Identify the key components of Tally
Understand the process of creating a company
Create ledger books
Understand and apply accounting processes in service organizations
Record transactions of service organizations
Understand and apply accounting processes in trading organizations
Record transactions of trading organizations
Pre-Requisites...
The students should have:
Basic IT awareness (Windows OS and PC Essentials)
Be able to understand and converse in English




Corporate Skills Training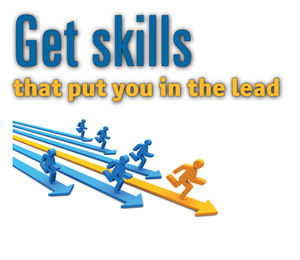 Enhancement of professional skills through corporate development / living and working in an increasingly competitive environment, it is important to continually raise the skills level within your organization to remain efficient and competitive. CAPS skills uniquely combines Commercial Know-How with Behavioral Expertise to provide clients with learning and people development solutions that help clients become higher-performing organizations.

Corporate training and important ingredient for all the corporate companies. It's been designed in a very simpler form where clients can post training requirements and corporate trainers can apply for training requirements. This section helps all the corporate trainers, training companies to grow and to enhance their profit levels ensuring growth to all small and medium enterprises and also the making it easier for the clients to fulfill their corporate training requirements.

CAPS have created a common platform for all the corporate trainers and companies bridging the gap of training needs. The advantages for the training companies and individual trainers are that they would be widely seen by the industry through out India for their training requirements. With this the individual trainers and the training companies can fulfill the training needs of the industry through out India, and also his plat form would reduce the cost of marketing for the training companies and individuals and this platform would also enhance profits of training companies and individuals resulting in a huge growth not only as an individual trainer or training company but also gives a privilege to be the part of the growth of the growing economy.

Finance and Accounting (Consultancy Services):
General accounting
Payroll management
Treasury/cash management
Accounts payable
Accounts receivable
Credit management
Securities and Exchange Commission and Regulatory Reporting

Fixed assets
Contract maintenance
Collections
Financial systems
Tax and regulatory compliance
Budgeting
Behavioral Training:

Political Sensitivity, Business and Commercial Awareness through SIX SIGMA, Strategic Awareness, Understanding Funding Streams and Mechanisms, Information Management, Organization and Control, Hierarchy Protocols & Status, Team Building, Communication and Persuasion, Business Correspondence, Networking and Public Relations, Leading Change, Motivational Skills, Time Management, Creative Thinking, Project Management, Sales & Marketing, Performance Enhancement through SWOT, Telephone Etiquettes, Conflict Management, Appraisal Management.