Lens Wear & Care Tips
A recent study conducted in Asia revealed some of the lens wear and care behaviours that are worthy of your attention!
1.
AVOID NAPPING IN CONTACT LENSES
~40% of contact lens users in Asia claimed that they would nap with contact lens in the daytime.
CONSEQUENCE:
Your eyes will become red and feel uncomfortable. Serious situations affecting your vision may occur.
TIP: Never nap in your contact lenses OR choose contact lenses made from silicone hydrogel lens material which has been approved by FDA for overnight wearing.
2.
COMPLY WITH LENS REPLACEMENT SCHEDULE
Majority of the Asian countries have around 15-20% of contact lens users who would not comply with the recommended replacement schedule of lens wear.
CONSEQUENCE:
Deposit build up on lens surface may affect wearing comfort and vision quality. If severe, allergy and other complications may arise.
TIP: Dispose an old lens and replace with a new lens according to your practitioner's recommendation. Never use the lens beyond the recommended period of time.
3. WASH YOUR HANDS THOROUGHLY
Findings:
All contact lens users wash their hands prior to handling lenses, but not all (only 15%) use soap / antiseptic liquid to clean hands.
CONSEQUENCE:
Bacteria remains on your hands may lead to eye complications when your hands are not cleaned thoroughly.
TIP: Use soap / antiseptic liquid to clean your hands thoroughly before handling lenses.
4. RUB YOUR LENSES CLEAN
Most do not adopt a proper rubbing regimen. One third of the respondents rub only one side of the lens, and most (~40-60%) do not rub more than 20 seconds.
CONSEQUENCE:
Microorganisms / deposits may still remain in your lenses when you put them on the next time, which may lead to eye infections / complications.
TIP: Rub each sides of your lens for at least 10 seconds. (20 seconds for rubbing both sides).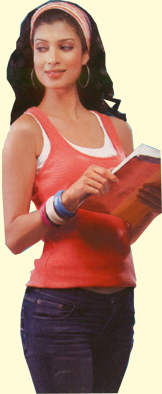 5.
CLEAN AND RINSE LENS CASE REGULARLY
At least 1/4 would clean their lens case less than once a week, and most (-50-80%) would just use water to clean.
CONSEQUENCE:
Water itself, particularly tap water may contain bacteria, fungi or acanthamoeba. If water comes in contact with lenses or lens case, these microorganisms may harm your eyes.
TIP: Rinse your lens case with ReNu Multi-purpose solution every week.
6. TIMELY REPLACEMENT OF LENS CASE
Lens care users in general do not have a strong idea about how long one should use a lens case. Almost half would use their lens case for more than 3 months.
CONSEQUENCE:
Contaminated lens cases increases the risk of eye infection.
Tl P: Change your lens case every month.
7. USE SOLUTION BEFORE EXPIRY
~15-30% do not have the habit of checking expiry date of lens solution.
CONSEQUENCE:
Expired multi-purpose solution may lose its disinfecting ability, which may lead to serious eye infections and complications.
TIP: Check the expiry date every time you use the solution.
8. DISPOSE LENS SOLUTION QUARTERLY
80% discard their lens solution 4 months after opening, though around 10% . Lens Care use not necessarily follow this rule.
CONSEQUENCE:
D i s i n f e c t ing efficacy of multipurpose solution diminishes within 3 months of the bottle being opened and it may not be able to kill bacteria and fungi effectively.
TIP: Mark the date when opening a new multi-purpose solution discard any uni solution 3 months after opening.