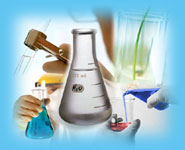 Ours is no new venture in scientific industry. In fact we have been known over six decades as producers of equipments especially for catering to the needs of laboratories and other scientific instrument.
We maintain a research section named with eminent technologist for the purpose of exploring new evenues and making innovations as well as to produce quality good and this was enable us to complete successfully with foreign manufacturers within and without apart from the standards equipments listed in the price guide. We are capable of making any other apparatus according to the specifications or sketches provided by the customer whose entire satisfaction is guaranteed in this regard.
Careful, prompt and sustained attention coupled with whatever service we can render to our customers-this customer our creed.