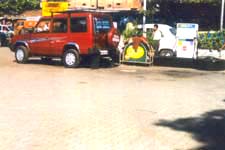 STYLISH INTERLOCKING PAVERS PVT. LTD. offers an exciting alternative to conventiontial surfacing techniques. Besides being strong and durable, stylish pavers are quick and easy to lay. Any portion can be replaced without disturbing the entire structure.
With a fully automatic plant at Howrah, the company is now concentrating towards offerings stronger pavers delivered with never before ease and speed. Giving utmost importance to quality to give you a service that is at par with the international standards. Pavers offers an ecological solution to the increasing concern for environment – the problem of putting the moisture from rainfall back into earth rather than let it run off as waste.
Manufactured under technical collaboration with Malu House Products, Bangalore,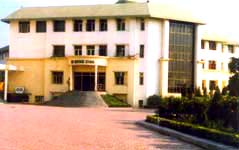 these pavers come in variety of colours, shapes and sizes, making them more attractive than ordinary cement paving and opening up unlimited possibilities of Mix and Match. Pavers are being used all over the world to strengthen and beautify porches, drive ways, car parks, street walks, petrol pumps, sundecks, bus stops, factory flooring, railway platform and a host of other applications. There is no reason for you not to avail their convenience and versatility.

Features that compel you to choose us from the competitors :
Welcoming – The various combinations it can be presented into are absolutely beckoning.

High Endurance – Strong enough for a wide range of wheels and concentrated loads.

Remarkable resistance to wearing – The hard wearing surface has substantial durability and skid resistance.

Reusability – Can be used many times even after removing.

Convenient handling – Process of removal for doing underground repairs is not cumbersome.

Maintenance Free – It's ability to handle sub-grade movement, keeps it free from damages and there is no maintenance entailed.

Instant Fix – No time is consumed in setting and it is ready to be used the moment it is fixed.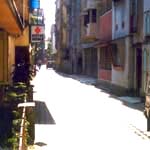 Paver Applications :
Light Usage: Sidewalks / Walkways, Garden Path, Patios, Verandahs, Swimming Pool Decks, Terraces, Roof-Tops, Pavements / footpaths, jogging track, bicycle Path.
Medium Usage: Hotels-Driveway, Restaurants (Sit-in Areas), Farm House Driveway, Shopping Mall / Plazas Amusement Parks, Holiday Resorts Exhibition Grounds, Parking Lots, Embankments / Canal – Lining, Railway Stations.
Heavy Usage: Inland Container Depots, Industrial Floors, Loading Docks / Ramps Port / Maritime Terminals, Petrol Pump / Service Station, factory compund, Ware Houses, Bus Terminals, Street Scapes. Contact for concrete Paver Block, Hollow Blocks, Solid Blocks, Kerb Stones, Cement Fly ash Brick.