Partners:
Arindam Bhattacharya
Rajarshi Banerjee
Profile
The organisation was established 45 years back in the year 1955 with a humble business intention of catering to the day-to-day requirements of the testing laboratories in Calcutta.
As a result of its intimate approach to its customers and sincere service it gained popularity within a few years.
The philosophy and commitments of the organisation has attracted the international and indigenous manufacturers to collaborate with the organisation in marketing their products.
Many overseas and Indian manufacturer have preferred to launch their new products through the able and experienced infrastructure of this organisation.
Now the organisation has been placed among the leading Scientific Laboratory Suppliers and are specialised in taking up turnkey jobs to establish Modern Laboratories with latest and precision analysis facilities.
The reliability of its after sales service is well known to its customers.
It has become a one stop shop for all the laboratory requirement all over Eastern India.
Performing commitments with conscience...
We are involved in supporting the scientific community to grow with time at the desired pace with the available resources & advanced technology
In our endeavor to keep up the information and bringing the 'latest', we continuously equate technology with commerce, so that the requirements & resources can meet the same horizon
Laboratory Reagents
Chemicals and Reagents made in India

Chemicals and Reagents Imported

Instruments and Filtration Products
Scientific Laboratory Reagents
Chromatography

Environmental Products

Speciality Chemicals
Certified Reference Materials
Liquid Handling Systems
Laboratory Glassware & Distillation Apparatus
Culture Medias Lab & Reagent Chemicals, Laboratory Aids & Accessories
INFUSIL & INSIL – Silcaware
EUTECH – PH Scan & TD Scan, PH Testers & TDS Testers

Our Philosophy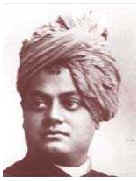 Man The Maker Of His Destiny:
We are responsible for what we are, and Whatever we wish ourselves to be, we have the power to make ourselves.
If what we are now has been the result of our own past actions, it certainly follows that whatever we wish to be in future, can be produced by our present actions;
So we have to know how to act – Swami Vivekananda