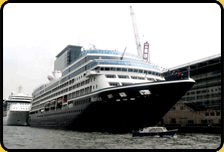 Our clientele includeS :
News Print :

AAJ KAAL PUBLISHERS PVT. LTD.
ABP PVT. LTD.
AKBAR- E- MASHRIQ PVT. LTD.
ASOMIYA PRATIDIN,
BARTAMAN PVT. LTD.
CHHAPTE CHHAPTE,
DB CORP LTD.
DHARITRI ORIYA DAILY,
EASTERN MEDIA LTD.
NEUTRAL PUBLISHING HOUSE LTD.
POKNAPHAM.
PRAKASH HINDI DAINIK.
SANMARG PRIVATE LIMITED.
SHILONG TIMES PVT. LTD.
THE SANGAI EXPRESS .
UTTAR BANGA SAMBAD.
VISHWAMITRA KARYALAYA.
Waste Paper :

ASSAM TRIBUNE PVT. LTD.
BALAJI PAPER & NEWSPRINT PVT. LTD.
BALLAVPUR PAPER MFG LTD.
DEV PRIYA PRODUCT LTD.
EMAMI PAPER MILLS LTD.
GRD PAPER INDUSTRIES PVT. LTD.
HANUMAN AGRO INDUSTRIES LTD.
INDIAN PULP AND PAPER PVT. LTD.
KOHINOOR PAPER & NEWSPRINT PVT. LTD.
PINAX PAPER MILLS PVT. LTD.
RNRK PAPER MILLS.
STAR PAPER & BOARD MILL.
SUPREME PAPER MILLS LTD.
UNISAVO PAPER MILLS PVT. LTD.
UNITECH PAPER MILLS PVT. LTD.
We act as clearing agents for :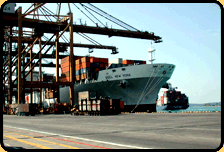 AMIT METCHEM PVT. LTD.,
ANANDA OFFSET PVT. LTD.
ANNAPURNA IMPORTS,
A-ONE POLYPIPES & FITTINGS PVT. LTD.
FINEKRAFT PACKAGING PVT. LTD.
INDIAN VALVE INTERNATIONAL,
K.K. TRADING CO.
NADEEMS HEALTH VAULT PVT. LTD.
NATIONAL GLA55 WORKS.
OSPAK CYFOX PAPER CO. PVT. LTD.
PINAX STEEL INDUSTRIES PVT. LTD.
PROCESS CHEMICALS AMD ALLIED PRODUCTS.
SANKHA PRESS PVT. LTD.
SARASWATI PRINT FACTORY PVT. LTD.
TOUCHWOOD TECHNOCRATS PVT. LTD.