With immense pleasure we wish to introduce ourselves as a leading Engineers & Contractors since 1960.
We are pioneer in the field of Ropeway, Mining, Machining Items, Hydraulic Hoses, High Pressure pipe Fittings, All types of Valves, Rubber Moulded items and all kinds of spare parts. Our speciality lies in Odd items.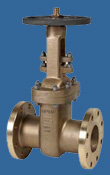 We enjoy a vast client base and some of our major clients include:-
Steel Authority of India.

Hindustan Copper.
Coal Mines of Govt. of India.
Jai Prakash Associates Ltd.
Indian Iron & Steel Co.
Birla Corporation Ltd.
Jindal Stainless Limited.
Rungta Mines Limited.
Peaks Industries is lead by a team of experienced Engineers and is a registered S.S.I, unit, actively engaged in serving our clients according to their specifications.We had relentlessly served our customers since last 45 years with our expertise and quality Services and look forward to do the same in future too.