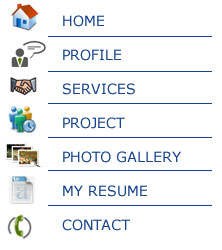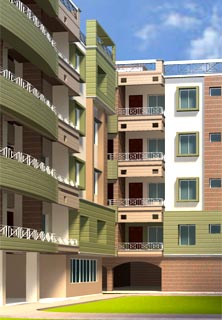 About SRISHTI :

SRISHTI is one of the upcoming civil constructions, Company having prestigious work to their credit. The company is run by competent engineers in the field of massive and intricate construction works and has potential to offer services in all fields of construction as well as planning and structural works.

The company is having on its panel not only competent technocrats but has also qualified specialist consultant further organizational structural required for solving multi-disciplinary problems.

The company, with consistent movement and action along with achievement of objectives can produce desired results for progress within the schedule time.

The company is having sufficient No. of construction equipment to execute various types of construction work. The company is capable of giving excellent services to all those who aspire for quality, economy and latest technology.

We have successfully executed many prestigious contracts. We provide a complete solution to the client for architectural, structural and civil construction problems of varied types. We work in all contract formats - guaranteed maximum price, lump sum, fixed fee, or cost plus basis. We have the flexibility to develop a format to suit your needs.

Many of our projects contain Penalty/ Bonus provisions attached to milestones dates. We have consistently met these milestones on a wide range of projects and have a sizeable list of satisfied customers.

We follow a clearly formatted system of reporting and the sophisticated scheduling and cost control methods employed by us are second to none, which help us to keep our projects on time and on budget as well.

The management team employed by us takes a "hands-on" approach to every project. The system applied is leading-edge systems to all phases of our involvement from pre construction through construction through warranty management system.

ORGANISTAION :
The concern of top management is the whole of organisation orientation towards future. The company is run by professional managerís multidiscipline experience and technically already completed specialised intricate construction work by introducing innovative technology. The top management of team in the organisation are:



Mr.M.K.Jaiswal
ME. (CIVIL)
Proprietor
:
Experience of 10 years in construction field and have executed various projects like cement manufacturing unit, various types and size of multistoried building. He actively engaged in providing services of structural designing of industrial, residential and commercial multistoried building.
MALAY BASU
M.E. (CIVIL)
REGIONAL MANAGER
:
Experience of 18 years in commercial and finance management related to civil construction work. He was associated with big construction company like M/S ACME and M/S GHERZI.