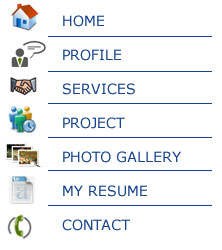 Major projects handled

Factory for Cement manufacturing unit at Raigarh for M/s VAISHNO CEMENT CO. LTD.

Nature of Work:
Structural designing and Supervision of Cement Storage silos, Row mill silos, Blending silos, Foundation of Cement ball mill and Raw mill with classifiers various supporting structures of handling equipments like Conveyor, Airlift, Hopper, Tunnel, E.O.T. Crane etc. for various Sections and Plant and Non-Plant buildings with Internal Roads and culvert.


Ten storied Residential building- "Neelanchal Apartment" for M/s EVERGREEN DEVELOPER at Howrah.
Howrah A.C. Market at Salkia for M/s VINDYA BUILDERS.
Housing Project "REGENT GRACE" at Tollvgunge for M/s VAISHNO PROJECTS, Kolkata.
Multi facilities Housing Complex "SHANTIKUNJ" and "SHANTINIKETAN" at Howrah for M/s HOOGHLY FLOUR MILLS CO. LTD.
Shopping Mall "CITY SHOPPERS" at Howrah Maidan opposite Howrah "SARAT SADAN".