Breast Cancer
: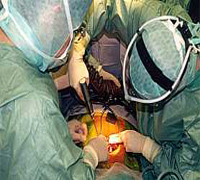 Breast cancer is a heterogenous disease. It means behaviour of this cancer is different in different individuals. It means some breast cancers are aggressive while others are slow growing. Aggressive cancers relapse early and hence tend to have bad results. While slow growing cancers have good results and patients live long and some of them completely cured. Breast cancer is diagnosed by FNAC or trucut biopsy. Early breast cancer is treated by surgery followed by chemotherapy (in most cases) while locally advanced breast cancer is treated by three to four cycles of chemotherapy f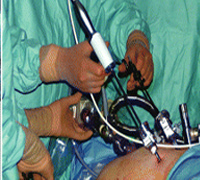 ollowed by surgery then again three to four cycles of chemo and then radiation.
In early breast cancer a significant number of patients can be treated by conserving breast, where instead of removing full breast, the tumour with some surrounding healthy tissue along with axillary glands are removed. Thus breast is conserved with excellent cosmetic effect without compromising on the final result. However, this group would require mandatory post operative radiotherapy.