Maharaj Mrinal Sashtri
[History (M.A.), Acharya in Astrology]

CONTACT ADDRESS
43/2/3 Haldarpara Road, Kalighat

Kolkata 700 026, West Bengal, India

PHONE NO. : +91-33-2455 7092 / 6453 6167

MOBILE : 098302 85004 / 094326 47092 (D) / 092391 17343

CONTACT PERSON : Maharaja Mrinal Sashtri

DESIGNATION : Astrologer
Profile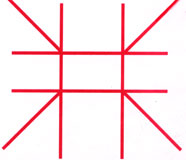 Maharaj Mrinal Sashtri

, our founder is extremely effective in future predictions that are highly accurate. Essential issues that he tells on future are romantic, financial, childbearing prospects, etc. Using a wide array of methods for future telling and psychic reading like tarot card reading, astrology, numerology, handwriting, he commands huge respect among people who have been under his consultancy. Our fortune telling services also comprises of consultancy and psychotherapy.
Shastrigi is determined with this theory by Hom-Jag with giving remedies like red gems, Rudrakasha , Gita, Daiba Jantram, Dakshimavarta Sankha, Pared Shivlinga and useful Kaboj
Any difficult problem may be solved through Hom-Jag all his production line real gems, Rudrakasha , Daiba Jantram, Pared shivlinga and Dakshimavarta Sankha miracally activates on any Clients life. Through Dakshima barta Sankha with Hari Nam Sankirtan any Vastu Problem may be cured. For any 'Gahadosh' or remedy Shastriji goes client's residence with his team for Hom-Jag. There Hari Nam Sankirtan must be done during Hom-Jag times.
Persons may come to Shastrigi's residence for Hom-jag or his temple Jagannath Mandir at Ripan Street.
Services :
Astrology Prediction Services
Astrology Prediction An Example
Numerology Predictions
Numerology Predictions An Example
Bastu Visarad
ABOUT US | SERVICES | FEEDBACK | CONTACT US | E-MAIL
Copyright (c) calcuttayellowpages.com (P) Ltd