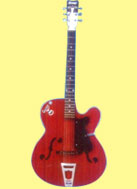 Ibrar Musical is a renowned manufacturer and exporter of quality musical parts, musical instrument parts, string instrument parts, musical instrument accessories, violin accessories for violin family, violin instruments, violin parts, musical violin instruments.
Manufactured with precision, our exclusive range of violin instruments, violin parts, violin music parts, parts of violin include violin pegs, violin chin rest, violin tailpiece, violin endpins, fingerboard, cello parts, saddles & violin nuts, double bass parts. We have won worldwide acclaim for manufacturing accessories that are made to enhance the quality and look of the musical instrument such as Violin, Viola, Cello & Bass.
Fiber Guiter Box & Guiter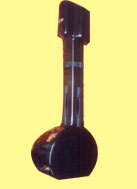 Our sophisticated machinery enables us to manufacture Indian musical instruments, violin instruments, musical instrument accessories, violin accessories, violin parts and various turned products with high degree of quality and consistency. Committed to achieve excellence in customer satisfaction, we ensure timely delivery of our products in any corner of the world.
The company endeavors to achieve total customer satisfaction ensuring quality products, timely delivery and the most competitive prices. We are specially providing fingerboards, violin tailpieces, violin french pegs, violin chin rests, viola chinrests, cello tailpiece etc.

Fiber Tanpura Box
& Tanpura