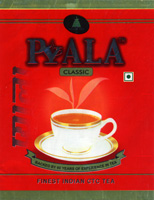 We pride ourselves in being one of the largest plastic wrapper (Laminated pouch) manufacturer company in the India. Our goal is to sell the best for less.

We believe in giving low prices to everyone, being really fast, & making everything easy for you.

Retail plastic items are our specialty.


Our Service :

We believe in excellence in both quality and service.
We spend much of our income on the most material handling systems, which make these services possible.
During business hours, we ship as soon as you order.
All of your orders are executed intime.
You always know if you item is in stock.
We tell you with a green light before you order.
We also have a great employee team of trained, experienced, and helpful humans. Many have been with us for dozens of years.