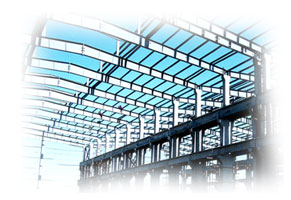 We Have Vast Experience In Liasioning Job For Iron & Steel Products (Raw Material, Finish Products) Basically We Act As Bridge Between The End User And The Main Producers Like Sail, Iisco, Rinl Etc. Manufacturers Of Different Iron & Steel Products Starting From Pig Iron, Billets, Angle, Channel, Joist/ Beam, Plates, Coils, Tmt, Wire Rod Etc.
We Provide Our Customer The Total Solution Starting From Arrangement Of Required Materials To Transportation To The Site Of Use, The Total Home Delivery Solution Under One Roof We Are Expertise In This Field And Are Since Decades. We Act As Solution Provider To Our Valuable Customer For Requirement Of Their Projects Or Their Monthly Consumption.
We Have Worked As Solution Provider To Many Of Our Valuable Customer And Extended Them Our Service To Complete Their Respective Projects For Expansion Of Their Plant. Some Of Our Valuable Customer Are Mentioned Below:-
M/S Adhunik Ispat Ltd.
M/S Adhunik Corporation Ltd.
M/S Brand Alloys Ltd.
M/S Cosmic Ferro Alloys Pvt Ltd.
M/S Concast Bengal Industries.
M/S Marks Steel Ltd
M/S Neo Metaliks Ltd.
M/S Neepaz Metaliks Ltd.
M/S Rohit Ferro-Tech Pvt Ltd
M/S Sova Ispat Ltd.
M/S Sps Sponge Iron Ltd.
Our Customer List Is Growing Day By Day And Our Solution Providing Experience Is Growing With The Counting Of Our Customer.