About Rathin Kar :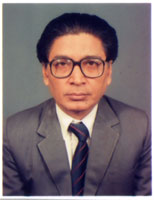 Rathin Kar, a distinguished poet & essayist, was born in 1942 in Erstwhile Mymensingh district of Bangladesh. After having Honours & post Graduate degree from Calcutta University, he started his career as a lecturer in Economics. Later on he had joined Government service and as a member of the Indian Administrative Service, he had proved his efficiency in different departments of the Government both in the fields of policy planning & implementation of projects. He had undergone a course on local administration & rural development in Birmingham University, U.K. He has represented his state and the country in various international meeting, seminar & work-shop.
Sri. Rathin Kar is in the literacy world for long time. His first book of poem was published in 1976 jointly and in 1983, his single title book was published. Till now, he has six published books by his own title.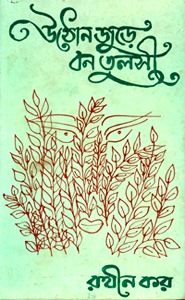 Ordinary human being in different walks of life- their thought, pathos, pangs of life have been reflected in his poems. Environment, social justice, love & romance have also been reflected in his imagination and literary creations.
He is associated with PEN, Nikhil Bharat Banga Sahitya Sammelan, Biswa Banga Sahitya Sammelan and many other literary and cultural associations. He has also been felicitated and rewarded by different literary organisations in appreciations of his works. His poetries, essays, travelogues are regularly published in different literary journals, magazines.
Till now his major published books are:
Uthon Jure Bontulshi, 1983
Tomar Bhrubhenge phool phote, 2001
Amare tumi Ashesh korechho, 2005
Bhese othey Pratibimba, 2008