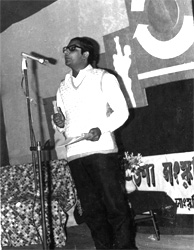 Dr. Manas Majumdar
M.A., Ph. D., F. R. A. S. (LONDON)
Born at Mallarpur, Birbhum, West Bengal in 1944. Graduated from Presidency College with Bengali Honours and stood first in order of merit. Obtained so many gold, gold rimmed silver and silver medals. Took M. A. degree in Bengali from Calcutta University with a first class, obtained Ph. D. degree from Calcutta University under supervision of Dr. Sukumar Sen.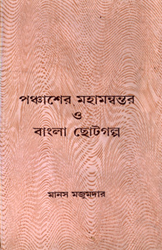 Teaching Experience:
Jangipur College, Jangipur, Murshidabad
Scottish Church College, Kolkata
Chandernagore College, Chandernagore
Goenka College of Commerce & Business Administration, Kolkata
Kalyani University, Kalyani
Calcutta University
Joined as a lecturer in Bengali in the University of Calcutta in 1974 and retired as a professor in 2009.
Publication:
Natyakar tarashankar
Akshaykumar Boral O Bangla Sahitya
Loko-Oitihyser Darpane
Teroso Panchaser Mahamanwantar O Bangla Chhotogalpa
Ram-Ramayan-rabindranath
Loko-Sahitya-Path
Edited:
Pather Chhaya – Chhabite Adhyapak Kshudiram Das
Kshudiram Daser Bachhai Prabandha
Ekso bachharer Sera Hasi (jointly)
and also published 200 articles in different reputed journals both in English and Bengali. Contribution to various literary Magazines like – Bangla Akademi Patrika, Paschimbanga, Lokosruti, Korak, galpaguchcha, Katha Sahitya, Loko-sanskriti Gabeshana Patrika etc.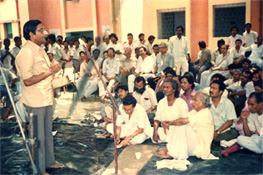 Renowned book reviewer.
Member
Paschimbanga Bangla Akademi
Folk & Tribal Cultural centre
Bangiya sahitya Parishad
Member, Editorial Board
Bangla Akademi Patrika
Lokosruti
Known as a writer, essayist, educationist, researcher, folklorist, cultural personality, critic, scholar & editor.
As a research-guide produced 26 Ph. D. students.