Her Profile :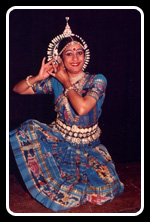 Sex- Female
Nationality - Indian
Religion - Hinduism
Marital Status - Married
Husband's Name - Kunal Kanti Majumdar, Occupation - Doctor
Father's Name - Mr. Rabindranath Mukherjee, Occupation - Retired Income Tax Officer
Educational Qualification -
Madhyamik - Date of Passing - 1983 from Lake Girls school ( West Bengal Board of Secondary Education)
Higher Secondary - Date of Passing - 1985 from Lake Girls school ( West Bengal Council of Higher Secondary Education)
BA (Bachelor of Arts) in History - Date of Passing - 1987 from Shivnath Sastri College, Kolkata (University of Calcutta)
LLB (Bachelor of Law) 5 yrs degree course - Date of Passing - 1993 (Hazra Law College, University of Calcutta)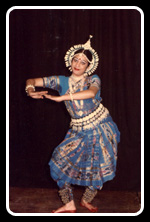 Extracurricular Qualification -
Professional Odissi Dancer -
Degree from Prayag Sangit Samity, Allahabad University. Received gold medal in the final examination in 1991. Trained under Guru Muralidhar Majhi

Bharatnatyam

-


Obtained Diploma from Bangya Sangeet Parishad in 1981. Guru - Thankumani Kutti.
Folk-
Trained under Guru Late Botu Pal ( Professor, Rabindra Bharati, University).

Awards and Cer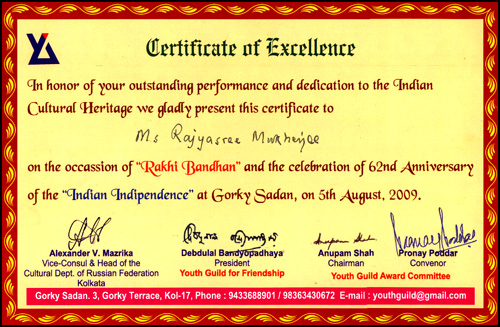 tificate-
Received Pramathesh Barua Award for her contribution in Oddissi Dance by Govt. of West Bengal in 1991.
Received Certificate of Excellence from Youth Guild Committee and Russian Consulate in 2009.
Received Certificate of Merits in various sports and Recitation in Lake Girls school.
Received certificate from Ministry of Education and Social Welfare (Govt. of India).
Experience :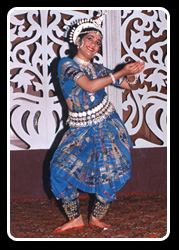 A) Dance Experience
External Examiner of dance - Vishwa Bharati University (1997)
Participated as judge in various dance competition in schools institute
Dance teacher of Oddissi in Neheru Shishu Bhawan, Calcutta
Participated in various TV and cultural Programmes
B) Teaching Experience
Teacher primary section in Lake girls school for 8 years (1994- 2002)

C) Experience as Lawyer
Practice in criminal Law in Alipur Judges court and High court 3 years
ABOUT US | SERVICES | FEEDBACK | CONTACT US | E-MAIL
Copyright (c) calcuttayellowpages.com (P) Ltd