Car Finance :
B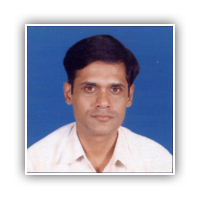 uying a car was never so easy! A car of your own has always been on your wish list. But, do you think your current savings will fall just a little short on meeting the range for your dream car? Then, it?s time you think of car finance. Did you know that seven out of every 10 people use car finance to pay for their new vehicle? Easy options and quick processes can ensure the best deal. Now, what about the safety of your car? The way our city streets are turning into live traps for drivers, it must have given you nightmares. Getting an insurance coverage for your car can be a smart move. Car finance and insurance mean financial help and complete safety for your vehicle and more than anything, greater peace of mind.
Be it financing your new car, or a used vehicle, you have plenty of options served in front of you for car financing and auto loans. Banks, credit unions, dealership and even auto manufacturers are into car financing. If it?s a fixed interest rate loan, you can enjoy the same interest rate through the life of the loan. Or, if you think the variable rate loan would serve your purpose better, opt for that. If it?s not even three months you have bought that Ford Fiesta, you can be sure of getting finance over a longer period of time than what you would have got for that old Maruti 800 of yours.
Car Finance :
Study the market before you take the plunge and weigh your options well in advance. There are many car financers who might offer you the stars and the moon, but you might end up with extra high down payments and an interest rate which is too high! So, do a reality check before you sign on the dotted line.
Safety of your car has always been a high priority for you. You can insure your vehicle against any loss or damage due to any natural or man made calamities like fire, explosion, earthquake, flood or burglary, theft, terrorist activity or any damage in transit by road, rail, inland waterway, elevator or air. You also have the benefit of personal accident coverage where your car insurance will provide compulsory personal accident cover. Plus, there are loads of bonuses and discounts to win.
With the right kind of finance option and insurance coverage, you can enjoy a hassle-free purchase and ensure safety for your car. You can also get professional help and online quotes for this.