Profile of

Fusion Pro (Digital Sound Recording & Post - Production Studio )

..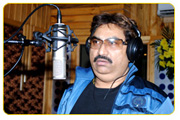 Build in arround 1000sq. ft. having 3 Floor & 1 Control room - with Office & Sitting Room.
Equipments :
TASCAM DM 4800 DIGITAL MIXING CONSOLE.
PROTOOLS 8 LE, 003 RACK (DIGIDESIGN).
WITH COMPLETE PRODUCTION TOOL KIT.
LOGIC PRO.
FCP FOR VIDEO EDITING.
MAC WITH WINDOWS PARTITION FOR NUENDO & VSTI.
GENELEC MONITORS (SPEAKERS).
RODE K2 CONDENSER MIC.
OTHER DYNAMIC MICS ARE SM57, SM58, SM BETA 58, SHURE PG 81.
GOOD SET OF PHILIPS HEADPHONES FOR MUSICIANS.
INBUILT WALL SPEAKERS.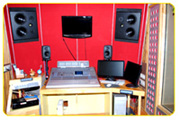 Job Done :
Music Track Recordings /Editing & Mixing.
Voice & Song Dubbing.
Video Editing.
Background Recording for Films, Serials, Documentary & Advertisement.
Special FX recordings.
Also provide special Musicians & Arrangers.
ABOUT US | SERVICES | FEEDBACK | CONTACT US | E-MAIL
Copyright (c) calcuttayellowpages.com (P) Ltd