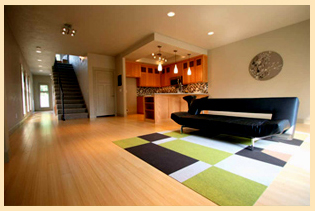 With a rich industry experience of this domain, we are able to offer best Services to our clients spread across the nation. Our services includes, Wooden Flooring, Interior Designing, Carpets and Vinyl Flooring and many others. The services are offered by our experienced professionals, who stay in touch with our clients and offer them services as per their requirements. These services are known for their flexibility, reliability and are offered at cost effective prices.
We have developed a skilled and hard working team, they support us in achieving our goals. They manage the entire production process of our firm. Our team members are experienced and experts in their domain.
It is due to the able guidance of 'Mrs. Rekha Dubey' and Managerial Staff D.J. Murty, Vinod Adhikari & Accounting Staff Mr. Nikhilesh Bhuinia and founder's Mr.R.H.Dubey that we have been able to establish ourselves as one of the renowned service providers and distributors. His excellent customer service skills and in-depth domain knowledge have made us to stand amongst the market leaders. Our quality focus and customer-centric have helped us to garner a wide clientele across complete Indian Market.