About Dr.
Dr. Arghya Maitra
Gynaecologist & Laparoscopic Surgery
Dr. (Mrs.) Sonalee Maitra
Gynaecologist & Ultrasonography
Gynaecological Treatment
A Gynaecologist deals exclusively with womens' medical problems, diagnosing and treating conditions relating to the female reproductive system.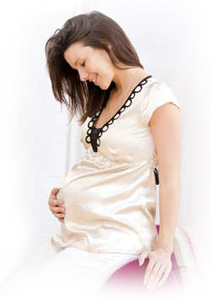 Such treatments can have devastating consequences if they are not undertaken with the appropriate degree of skill and care

Medical negligence claims can arise in many areas and are commonly seen where there has been, for example: missed or late diagnosis of abnormal smears which can result in cancer; failure to perform hysterectomy correctly leading to injury to bladder or bowels; perforation of the uterus due to negligent insertion of inter-uterine contraceptive devices; inadequate or improper treatment of endometriosis; failure of contraception or female sterilisation or failed abortion and subsequent birth

Any of the above can have devastating consequences from the onset of cancer to the loss of fertility.
If you think you have been treated poorly by your gynaecologist and you recognise any of the above conditions, please give us a call - 098300 93637 / 098302 88719
Ultrasonography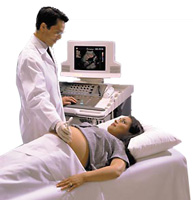 Ultrasonography is an ultrasound-based imaging tool used to diagnose a variety of conditions in various internal body structures. While ultrasonography is most commonly known for its use in obstetrics, there are a variety of medical fields that utilize this technology for diagnostic and therapeutic applications.
The terms Ultrasonography and Sonography are used interchangeably. This diagnostic technique makes use of high frequency sound waves, aimed at areas in the body in order to produce visual images of anatomical structures. Ultrasonography is also known as diagnostic sonography and echocardiography when used in imaging the heart.
Services Provides
Laparoscopic Hysterectomy
Myomectomy
Surgery for ovarian cysts and other overian tumour
Surgery for Endometrion

Fertility promoting surgery
Pregnancy Care
Ultrasonography for pregnancy scan and other scans including Foctal echocardiograph
Laparoscopic Cholecystectomy
ABOUT US | SERVICES | FEEDBACK | CONTACT US | E-MAIL
Copyright (c) calcuttayellowpages.com (P) Ltd