Fresh Valley Brand had worked with several customers and private company. It is our privilege to say, that our organization based in Chandannagar, is one of the leading organization in the private sector. We are offering the following products: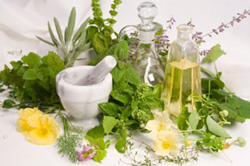 • Ghee
• Tea Product
• Aroma Nerve Oil
• Food Product
• Dairy Product
• Herbal Product
• Ayurvedic
• Health Care
Our belief in quality service depends on selection and supervision. We are very attentive to deploy skilled people. It is also equally important in order to provide cost – effective and quality products to the customer. We have a team of Skilled Supervisors who keep on constantly checking our products.
We request you kindly consider giving us an opportunity to serve your esteemed organization. We are confident that given a chance by our performance we will exceed your expectation. We are looking forward to a long and fruitful association with your esteemed organization.
Our Mission:
To develop long term relationships with our consumers by providing reliable service to them with the most up to date professional and economy support.
Our Aim:
Our main aim is to be recognized as a company who deliver complete customer satisfaction. We provide complete, advanced and professional services.