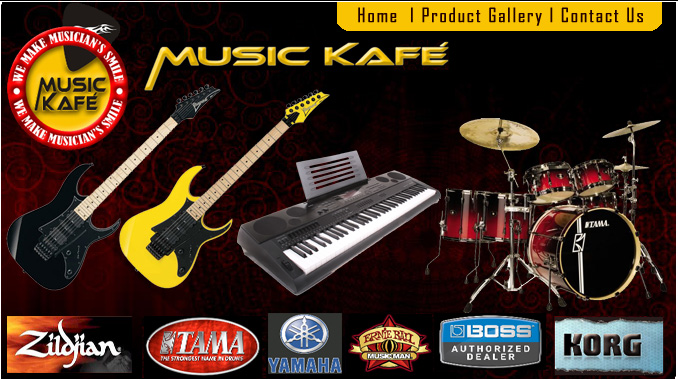 Profile
Music Kafé is an organisation which wholeheartedly supports musicians. Whatever is done in here is completely and exclusively for the cause of improving the musical infrastructure in the city and all over the country. It is founded by Mr.Mustaque Khan along with Mr.Md Faisal both of whom are exceptionally talented musical visionaries.
The organization works for the cause of music and acts as a facilitation centre for all the music hungry minds full of raw talents. It started functioning from 6th of April 2012. It is the first store in Kolkata which boasts of a full-fledged custom shop and a learning institute. It is developing at a mighty rate not only because of the immense hard work that the people put in,but also because of the immense support that the people of the city have shown to it.
Our Team :
Mustaque Khan
Co- Founder of Music Kafé &
Director of Music Kafé Custom Shop.
Md Faisal
Co- Founder of Music Kafé &
Director of Sales & Services,Music Kafé.
Paul ( Keyboardist & Sales Manager)
Abhijit ( Percussionist & Sales executive)
Ronnie ( Guitarist & Sales executive)
Mokim ( Expert Craftsman & Service executive)
Nasim ( Service executive )
Vijay ( Showroom Coordinator)



Photo Gallery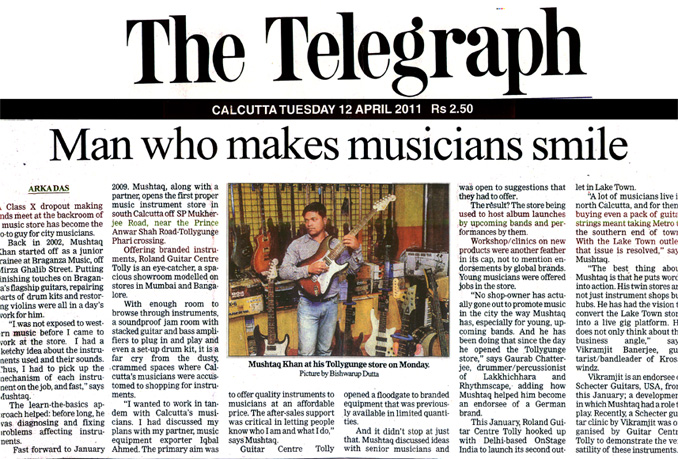 ABOUT US | SERVICES | FEEDBACK | CONTACT US | E-MAIL
Copyright (c) calcuttayellowpages.com (P) Ltd