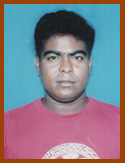 No matter weather you are a service holder or a businessman, on priority you have to travel a lot due to your work/business.



In case of having your aged people at home are neglected always. So keeping that in mind contact urgently 'Maa Tara Briddhabas' urgently for the utmost care and hospitality of your people.

Maa Tara Briddhabas is meant for the most sound healthy and physically challenged old people of either sex are taken care of till their last breath.