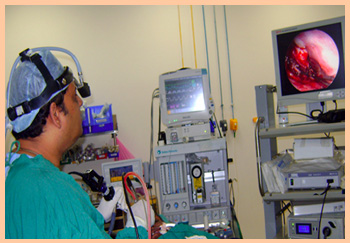 Large no of patients with headache are diagnosed with sinus headache. These patients undergo treatment with nasal sprays, anti-allergy tablets and some of them undergo endoscopic sinus surgery with poor results. Current studies have shown that headache is not a presentation in chronic sinusitis. Majority of the patients suffer from Migraine or its variant.
So, what is Migraine?

Severe headache which occurs on one side of the face may or may not be associated with visual disturbances, nausea and vomiting. It is more common in women and may be associated during the menses period.
Pathophysiology

Vascular theory - Expansion of the blood vessels on the scalp (extra cranial) especially branches of External carotid artery like superficial temporal and occipital artery stimulate the nerve endings giving rise to a cascade of events leading to headache.
Neurogenic theory


There are four trigger areas
Supraorbital nerve- frontal (forehead) headache 80%
Occipital nerve- back of the head 10%
Zygomatic nerve- lateral (side of head) headache 5%
Rhinogenic Migraine- deviated septum or turbinate impinging on the ethmoidal nerve in the front part of nose 5%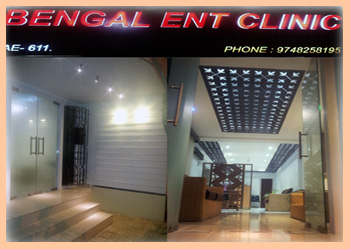 Current treatment
Analgesics,Betablockers, Triptans
Prophylactic - flunarizine, beta blockers, triptans
Long term medications have side effects due to cumulative effect.
However, migraine suffers have severe headache and affects their quality of life. Those patients who get more than 5 -10 headaches a month and have the following treatment options.
My treatment algorithm
Persistent headache not responding to medical treatment
CT scan of brain and sinuses to rule out any brain or sinus pathology.
In acute phase – I inject 0.25% bupivacaine (local anaesthetic) at the trigger points and patients get immediate relief which lasts for 12 hours. This is followed by Botulinum toxin injection. The results last for 6 months.
If the patient experiences throbbing pain, pressure is applied in front of the root of the ear to compress the blood vessel. If patient gets relief then, the headache is due to vascular cause.
Those that benefit from botulinum toxin injection are advised to undergo nerve decompression surgery.
Surgery:
In vascular headache- superficial temporal artery and occipital artery is ligated under local anaesthesia (Dr Shevel)
In neurogenic headache (Dr Guyuron)
Endoscopic decompression of the supraorbital nerve is done
Zygomatic and occipital nerves are decompressed
Patients with deviated septum undergo septoplasty (nasal surgery).
As an ENT surgeon, I am trained to perform endoscopic surgery. As a part of my plastic surgery training , I am trained to perform brow or forehead lift, which involves decompression of the forehead nerves, the main cause of headache in Migraine. By combining the two techniques, I perform endoscopic forehead lift which decompresses the forehead nerves.
The success rate of migraine surgery is 60-70%. In the remaining patients, the severity and recurrence rate of migraine is markedly decreased.