COMPANY'S PROFILE WITH PRODUCT / SERVICES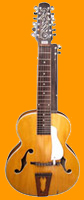 Music lovers in India as well as many overseas countries are familiar with the brand name "PAKRASHI & CO." as the manufacturer of quality musical instruments since 1922. Over the years it has not only undergone several qualitative refinements and various improvisations but also has made it a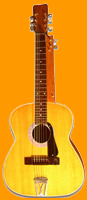 most dependable musical instrument. In keeping with the present trends, the international pitch (A-440 Hz) has been followed in these harmoniums to make it a world standard instrument.
It is our constant endeavor to provide you the instruments with a human touch. We combine this element with the latest and the fastest technique of e-commerce, that is you can pay us online using your credit. So log on to www.pakrashi-harmonium.com and enjoy the difference. We solicit a dialogue with your organization for getting associated with you under win-win situation.
Have any more questions we are just a mail away.
ABOUT US | SERVICES | FEEDBACK | CONTACT US | E-MAIL
Copyright (c) calcuttayellowpages.com (P) Ltd