Profile :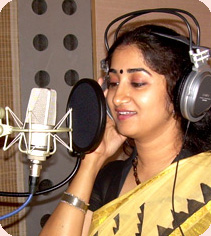 Learning Experience:-
Endowed with soulful and melodious voice Debjani Datta received her classical training under renowned classical vocalist Pandit Arun Bhaduri, Smt. Sipra Bose and Sri Debkumar Banerjee.
Graduated from Rabindra Bharati University with distinction in Music.
She was a regular artist of All India Radio from 1997 to 2005 in Yuvavani.
Professional Experience:

Although she is skillful in rendering any kind of music ranging from Folk, Bhajans, Light Film songs to Semi Classical, her flexible and silky voice especially suits for soulful and melodious songs.
She has traveled extensively and has taken part in number of shows, concerts and workshops in India and abroad namely Germany, Italy, England, Bangladesh and Dubai.
Her Creative Work for media started with quite a number of jingles and there after she has given her voice for various telefilms, serials and Bengali Feature Films.
Award of Excellence:
Participated in various music competitions of repute such as
Dover Lane Contest
West Bengal Youth Festival Talent Search Contest
Gaan Aaro Gaan in DD7 etc. and received accolades and awards.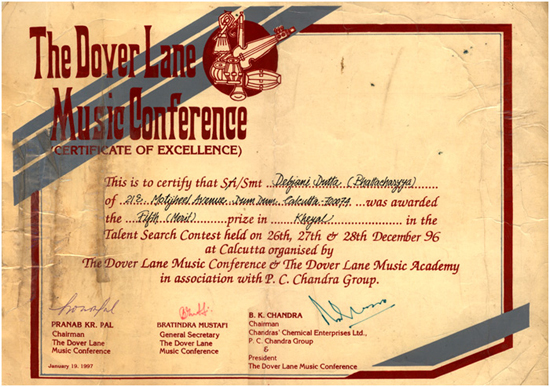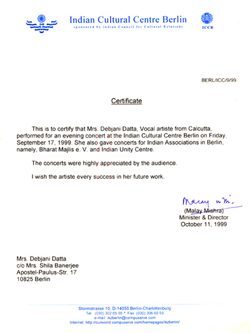 Songs for Telefilms & Serials:
Debotar Grash
Devdas Paro 1412
Provater Phool
Flash
Dao Phirie Mancha
Jhinharikar
Right Choice
Roudra Chahya
Playback in Bengali Feature Films: Under the guidance of various renowned Music Directors :
Tista
Abhinetri
Chakra
Bhroom
Hashi Khushi Club
Bhalobasha Yug Yug Gio
Phire Pete Chai
Albums:
Eri Naam Prem
Boye Bemanan
Phire Esho
- To her credit which received wide appreciation. Debjani is fully dedicated to music. She is introspective intelligent & is aspiring to music. She is striving for perfection & has adopted music as a means of her spiritual progress.

Cd And Cassettes :

Photogallery :
ABOUT US | SERVICES | FEEDBACK | CONTACT US | E-MAIL
Copyright (c) calcuttayellowpages.com (P) Ltd