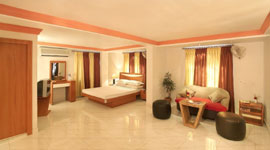 Welcome to HOUSEZ – 43, the first Value boutique hotel of Calcutta !!!!
125-year-old traditional Bengali House, transformed and blended with modern requirement, providing an European look & feel.
Twenty eight tastefully designed rooms, is a reflection of fine aesthetics and high living. At Housez- 43, the art of gracious living is practiced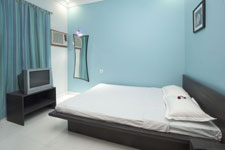 to perfection. As you enter you willexperience the elegance and warm hospitality. The refreshingly and retro colors are sure to allure you. In fact the thoughtful details is what makes your stay in Housez-43 a memorable one.
The stylish interiors of the rooms are simple and elegant and provide the soothing understated details the discerning traveler expects. The rooms offer a perfect blend of style and comfort.
The Dining Room is cozy, and provides a perfect European experience. Savor a range of distinctive cuisine's offering diverse exquisite flavors, created by the chef's culinary expertise.
And for the business traveler there is a conference room with state-of-the-art business facilities.