An Indologist of wide acclaim and a scholar specializing in art, iconography, epigraphic studies and museology, Dr.Chakravarti had his debut in the museum world in 1966 and finally shot up to the exalted position of the Director-Secretary, Indian Museum (1997-2004). He had his UNESCO training in museum method in Japan (1983) and Museum Management training organized by Govt. of India from the Administrative Staff College of India, Hyderabad (1994). Dr Chakravarti received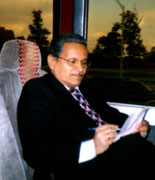 a special honour from the Instituto Cultural Cabanas, Mexico for his contribution in the field of museum-education (1986) Syed Muztaba Ali literary award for the best belletrist of the year (1978) and Rashtriya Vikas Jyoti award for his services to art, culture and museum science (1999).
Dr Chakravarti held additional charge of the Director, National Library of India (2001-2003) and had assumed the office of the Honorary Executive Secretary of the Gurusaday Museum of Folk Art (1995-2004). He was also awarded the Senior Visiting Fellowship at the National Gallery of Art, Washington DC by the Smithsonian Institute, USA (2004); and the Fellowship in Museology of the Rabindra Bharati University (2005-06).
He has been elected Chairman, Indian National Committee of the International Council of Museums (ICOM) for two terms during 2000-2006.Presently he is the Chairman, Bhaskar Bhavan Administration & Maintenance Trust ,the Trustee, Kolkata International Foundation for Arts, Literature & Culture and member, Management Committee, Gandhi Museum.
Dr. Chakravarti has widely travelled in Japan, Korea, China, Taiwan, Thailand, and Hong Kong in pursuit of Buddhist studies and the countries of Europe and America, such as Belgium, Holland, U.K., Norway, Spain, France, Mexico and the USA for specialization in classical art and culture as well as in museography.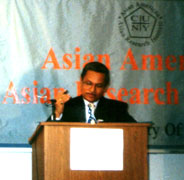 He has authored many valuable titles which include Patralekha: romance of letter writing in Indian art and literature; Descriptive catalogue of Prakrit and Sanskrit inscriptions in the Indian Museum; Wood and metal effigies of Nagaland; Wood carvings in the Gurusaday Museum; Kalighat paintings in the Gurusaday Museum; Bengal terracotta in the Indian Museum; The Bamiyan Buddhas and The Festival of Durga.
He has the credit of editing the updated and annotated volume of the history of the Indian Museum (1814-2004); Vinayatoshini--- a compilation of essays on Indology, art and alternative medicine; Select work of Benoytosh Bhattacharya; Raja Rajendralala Mitra-a centenary obit;Mahatma Gandhi in mural.
His Bengali books include Jaccho kothay jadughare; Patravilas; Navanarikunjara; Mummy rahasya; Rigveder kavyanatak; Boier Bari Belvedere, Ajana Bamiyan; Buddha deshe deshe, Jadugharer gahare ghare, Saat rajyer mummy.
He edited Itihaser prekshapate tamralipta and Banglar lokasamskritite nari. He also edited two magazines –the Kathakali and the Anya rup rupantar the latter on translation of poems from different languages.