About Him :
Ashok Roychowdhury is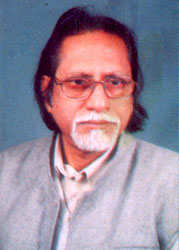 one of the leading Poet of the Modern Bengali Literature. He has also the Contributions in various fields of the literature. He was born on 18th October, 1945 at Faridpur District of Bangladesh(the then East Bengal). His parents are: father – Late Kalikrishna Roychowdhury and mother – Late Parimal Roychowdhury. His deep human feelings, keen strength of his mind and vast social conscience have made his poetry creations of too much variety, astonishing and appealing. He is a famous expert on word construction and poetry making in micro-feature that is, 'Best words in least order' – if it is a style of poetry creation, then he is very much expert there. His poems make people spellbound. Thus he has achieved his unique identity as a poet and rhymer of Bengal. He is the pioneer of micro literature movement. He is also an expert in writing short and micro-story. For that reason He is honoured and titled as "Anusahityer Bhagirath". His one of the masterpiece microstory anthology "Muhurta Galpo" and "Ek Jhalaker Galpo" ,"Galpo Jakhan Galpo Noy" and "Mukh Athoba Mukhosher Galpo".
He is also an expert vocal singer specially expertised in "Nidhubabur Tappa" and classico- modern song.
"Coffee House", the very reputed Little Magazine for micro literature and criticism which is being published since above 30 years by the founder-editor, Ashok Roychowdhury. He published consequtive two journals prior to Coffee House namely-'Sahitya Ebong' & 'Ebong Kabita' (now closed). Almost all the literary personalities have contributed their writings on this magazine. Quality and meritful writings are main selected factors for the long-run persuasion of this little magazine.

Awards:
Gold Medal of "MallaBhum Sahitya Samman", Bankura.
"Jibananda Purasker" from Dhaka of Bangladesh Sahitya Sansad.
Michael Madhusudan Award, 2009 (Calcutta, India).
Banga Sahitya Sammelan, "Poets Award".
"Best Poet's Award" from Nadia Bangla Patrika.
"Anu Sahityer Bhagirath" Award from 'Anupatri' patrika of Suri, Birbhum.
"Benuka" Award from Mecheda, Midnapur.
"International Man of the year" from American International Biographical Society.
"Editor of the Millennium" from American International Biographical Society.
"Ananda Shanlar Memorial Award", 2010 for Chara Sahitya.
Michael Madhusudan Award from Jasawarwr Sagardari
"Jibananda Award" , from Kusumer Fera Magazine.

"Annada Shankar Sriti Award" from Choke Magazine.
" Chayan Sahitya" Award from Bangladesh, Dhaka.
"Gangchil Sahitya" Award from Bangladesh Sathkhira.
'Kaji Abdul Basar' (Hemantya Kanthya) Samnayana 2012 & 'Jalangi Sahitya' Award 2010 from Bangladesh Uttar Kaliganj Shilpakala Academy.
Nick Name:
Avrantya Misra
Ugrasen
Medhya Pattanyak
Akhyata Chowdhury
Booklist :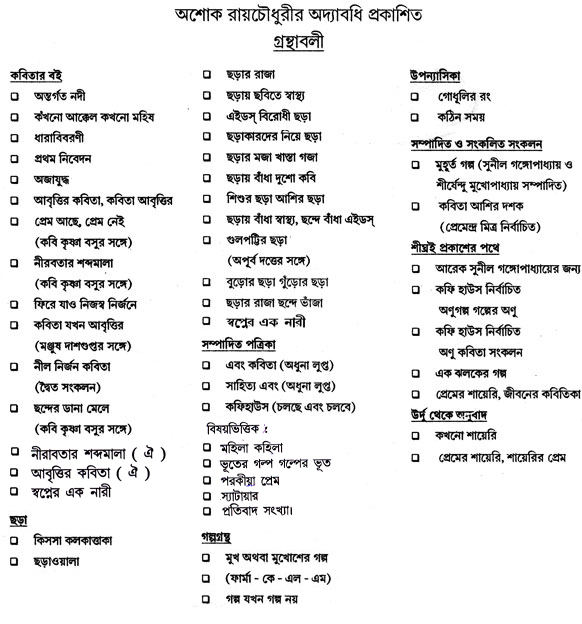 Books :
Magazine :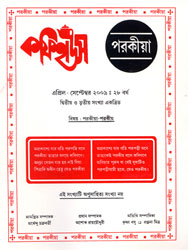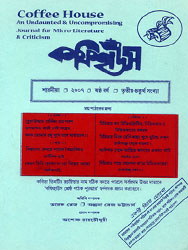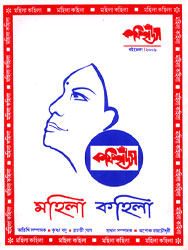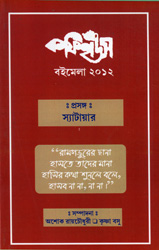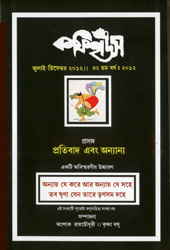 Awards :
Press Clippings :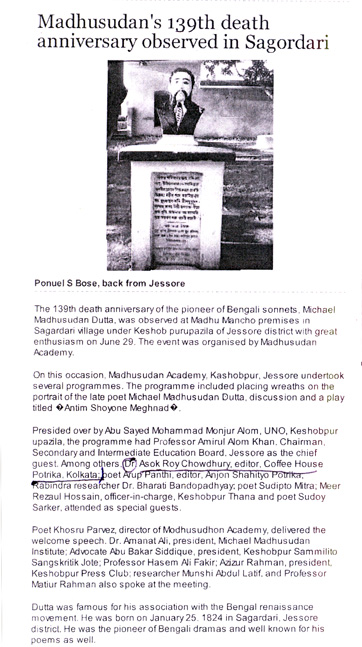 ABOUT US | SERVICES | FEEDBACK | CONTACT US | E-MAIL
Copyright (c) calcuttayellowpages.com (P) Ltd