Born on March 5, 1939, in Bhagalpur, Bihar, Mr. Dibyendu Palit is a major Bengali novelist, short story writer and poet.

His published works include 42 novels, 26 collections of short stories, 10 collections of poems and 4 volumes of essays. He has been awarded several prestigious prizes for literary excellence, including Ananda Puraskar (1984) and Ramkumar Bhuwalka Award (1986) for the novel 'Sahojoddha', Bankim Chandra Memorial Award (1990) for the novel 'Dheu', and Sahitya Akademi Award (1998) for the novel 'Anubhab'.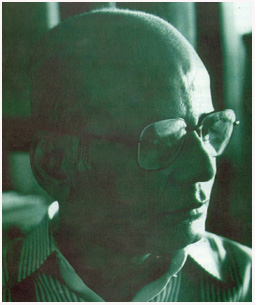 Many of his writings have been translated into English and major Indian languages. Several of his novels and stories have been made into memorable films by eminent film makers like Mrinal Sen, Tapan Sinha, Buddhadeb Dasgupta etc.

Mr. Palit is also a journalist of repute and a noted film and drama critic. For over twelve years he was associated with Anandabazar Patrika as Senior Assistant Editor. Prior to that he had a successful career in marketing and advertising and held senior positions in Clarion-MaCann Advertising Services, The Statesman, etc.

In 1992 he was invited to speak on Rabindranath Tagore at the symposium held at Darmstadt, Germany, on the occassion of Festival of India in Germany. The same year he visited the UK and Germany on invitations from the Governments of the respective countries. He also visited France, Denmark, the Netherlands and a few other countries in Europe and travelled to the U.S.A. on invitation in 1995. He visited Bangladesh in 1996 during the Festival of India.

He spoke at the SAARC international literary conference organised by ICCR and Sahitya Akademi in October, 1992. In 1999 he visited several cities of Italy like Venice, Rome, Naples etc. as a member of the Sahitya Akademi-sponsored Indian literary delegation and visited China in 2004.

Mr. Palit holds a Post Graduate degree in Comparative Literature (1961) from Jadavpur University.

He is married, has a son and stays in Kolkata.