The treatment shall be specific for common household lizard (Gecko), mice/rats/rodents, cockroach, spiders and red/black ants etc.
Temporary cover shall be given against white ants.
Long lasting treatment against White Ants shall involve a different and more elaborate treatment system with use of very strong and harsh chemicals.
In this offer we provide immediate solution to items A. and B. While we also provide solution against white ants as well, this Quotation does not cover the same as the discussion did not touch upon the subject of white ant menace.
Work duration
The above treatment for items A & B shall normally take one full day of work. However, should the treatment process involve two days of work, we shall charge an additional fee of Rs. 400/= (Rupees Four Hundred only) for labor charges..
Payment Terms
The entire charges shall become payable on the same day immediately on completion of the said job.
Every electrical switch-board shall be impregnated with raw chemical infection;
A. That the base of each door in the household shall be impregnated with raw chemical infection after drilling at the base of the door-frame (wall at a distance of 1 ft. to 1.5 ft. each at 45 degree angle inside the premises)
B. That each built-in wardrobe shall be treated with injection of raw chemical after drilling in various points along the wardrobe.
C. The system of soil treatment shall be done on the following basis.
# For indoors, we shall locate the source of propagation and then we shall make drillings of ½ "dia, 18" deep in the flooring and inject chemical pesticide at internal to be decided by us.
# For outdoors, we shall make 1/2 "drilling of 18"dia at regular intervals of 3'-all along the periphery.
Working duration :
The time taken to conduct this treatment normally two days, for 3000 sq.ft. and less than that time will be taken one day.
Payment Terms : Advance.
Warranty for termiban post :
The treated area will be warrantee for 5 years from the date of execution. The warranty period will be interspersed with visits six months by technicians to adult the infestation level and prevent re entry.

COCKROACHES
They are easily the most common pests; besides being a nuisance, they can transmit respiratory diseases, contaminate food and damage articles. Types of cockroaches generally seen in homes are...
German Cockroach: Mostly found indoors in kitchens, cracks and crevices, they grow to large numbers in a short span of time.
American Cockroach: Lives in sewers and manholes, they enter homes through 'nahni' traps, open doors etc.
Brown-banded Cockroach: Found in homes, it looks very much like a German, cockroach.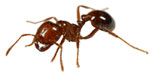 ANTS
Commonly found in homes (especially small red, black and ghost ants), they swarm around leftover, spilt food or drink and from trails back to thei1- nest. Some ant cause painful bites and stings. Ants are fast becoming a major pest.

SILVERFISH & FIREBRATS
Largely active at night, they damage household articles containing starch such as book bindings and fabrics.
GoldSeal™ Service : PCI was the first company in India to introduce gel baiting for cockroaches. GoldSeal Service is specially designed to offer you hassle- free, odourless, safe and very effective solutions for these pest problems, which includes a spray treatment to take care of ants and silverfish.

BED BUG
Bed bug bites cause irritation and sleepless nights. They feed on human blood and have become serious pests in recent times. Bed-bug infestation is picked up at cinema halls, on railway benches and sometimes even from birds in your surroundings.
Bug Buster Service: involves the use of low-odour spray treatment to beds, bedding and furniture.

WOOD BORER
Powder falling from wooden furniture is a sure sign of woodborer infestation. Many people incorrectly think this to be termite damage.
WBM™ Service: Is a specialized service to combat woodborer infestation. The chemical is injected into the exit holes to provide effective treatment. The best way to combat woodborers however, is through the preventive treatment of plywood before applying varnish / paint or any other finish.
BIRDS
Not generally perceived as pests, pigeons have become a serious nuisance in homes. Nesting and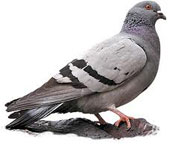 roosting outside homes can cause serious chest and lung diseases. Children and elderly people face a greater risk from these afflictions. Pigeon nests are also a source of other pests like fleas, ticks, mites etc. That cause irritating bites, sleepless nights and other health problems.
BirdPro™ Service: Specialised, professional service to take care of the pest bird problem. Our proofing measures are designed to deny roosting / nesting place for pigeons and other pest birds. Our highly trained and skilled technicians use the latest systems such as Bird Net, Bird Spikes and Bird Wires to provide effective proofing solutions and ensure birds are not harmed.
RODENTS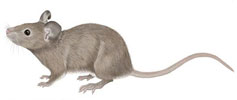 Rats and mice make themselves comfortable in human surroundings, finding food and shelter in our homes. They breed rapidly and contaminate food, damage clothes and other materials. They spread diseases such as plague, leptospirosis, murine typhus and rat bite fever.
House Mouse : smallest of the rodents found in homes, brown to grey in colour. It prefers the ground level; and can make nests in sofas, upholstery, old files, insulation etc.

Roof Rat : slightly larger than the house mouse, dark brown to black in colour. It prefers higher areas such as false ceilings and rafters, where it makes nests. Very cautious by nature, it shies away from new objects.

Indian Bandicoot Rat : the largest of Indian rats, it is found near garbage bins and refuse collection areas. It lives in burrows, often excavated in footpath tiles and concrete. It also spreads diseases such as plague and leptospirosis.

Pied Piper™ Service : Total rodent management solutions package, especially for housing societies, common areas and compounds. It uses the latest materials such as our own low-dose rat bait Roban® for outdoor areas together with thorough and continuous monitoring. For indoor areas, we advocate the use of do-it-yourself products such as our Trubble Gum™ rodent glue traps.