Hydro Carbons & Chemicals was started as a Lube Oil Processing Unit in April, 1975. Mr. Sanjit Chatterjee who is an Oil Technologist by education was the force behind this Organisation once he decided to start his own Enterprise after seventeen years o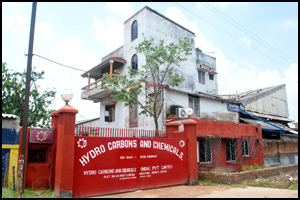 f working experience in various Oils & Lubricants Industries like Solvent Extraction Plant for Vegetable Oils, High Pressure Fat Splitting (without catalyst) Plant for Fatty Acids & Glycerol, Hydrogenation Plant for Vegetable Oils, Lubricating Oils & Greases Plant of two reputed the then British owned multinational organizations.
HCC started its operation of Blending Lubricating Oils and Speciality Products at a small unit in 1975 situated at the then South Suburb of Calcutta called Behala (which is since included in Metropolitan Calcutta). From the day one of operation HCC started processing quality Metal Processing and Textile Machinery Oils and its first customers were Castrol India Ltd. and Tide Water Oil Co. (India) Ltd. Thereafter it started supplying to Petrosil Oil Co. Ltd. which was then a subsidiary of Gulf Oil Company. In the year 1976-78 HCC became a major supplier of Axle Oil for the Indian Railways which was discontinued due to government policy of procuring this oil from Public Sector Undertakings. At this stage HCC changed its corporate stature from Sole Proprietorship to Partnership Firm and diversified into manufacturing of Light Liquid Paraffins/Heavy Liquid Paraffins and NATURAL Sodium Petroleum Sulphonate as co-product. It solved Hazardous waste disposal resulting out of the above process by converting the same into a harmless fuel for Brick Kiln.In the year 1996 HCC took out on a long lease (99 Years) about 10,368 Sq.Mtrs. land from State Govt. Industrial Development Dept. where it has set up a larger unit to manufacture Liquid Paraffins and Petroleum Sulphonates. The new plant now has an installed capac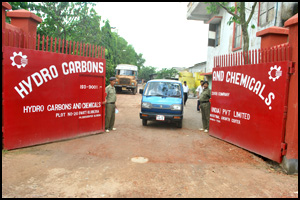 ity of 160 MT/month of various Petroleum Sulphonates like Sodium, Calcium & Barium. Due to technological development in the Petroleum Refinery Sector Hydro-Cracking and Hydro-Finishing process was adopted by refineries to upgrade the quality of Lube Base Stocks with high Paraffinic hydrocarbons content thereby minimising scope of producing the Natural Sodium Petroleum Sulphonate while enhancing the yield of Liquid Paraffins with/without any Acid Treatment.This technological development has resulted in the world wide shortage of Natural Sodium Petroleum Sulphonate and HCC got its technology reoriented in line with the International phenomena and started producing Petroleum Sulphonates from designed Heavy Alkylates to substitute Natural Petroleum Sulphonates very successfully. Today HCC is considered to be the largest manufacturer of Petroleum Sulphonates in the country with an installed capacity of 160 MT/month which can be further augmented by another 50/60 MT/month with small investments and in minimum time if the necessity arises. HCC is proud about its Customer List for Sulphonates, Liquid Paraffins, Transformer Oil etc.

HCC has diversified in May, 2007 in the field of Transformer Oil or which the firm has modified its present plant in Uluberia to produce about 650/750 Kilolitre/month of Transformer Oil as per IS 335-1993.HCC is having the State of the Art Q.C. Laboratory for Transformer Oil and successfully executed few Orde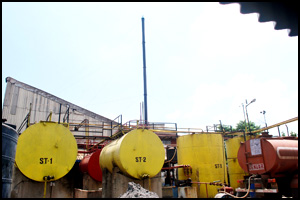 s for IOC in their Brand Name "SERVO ELECTRA and more Orders also being executed regularly.
Further improvement in hazardous solid/semi solid waste management has been achieved gainfully by putting up a Liquid Ferric Alum and Ammonium Alum Plant and new products have been added to HCC's ranges like Liquid Ferric Alum which is being successfully used by paper mills, dairies, water treatment plant etc.
Besides Nepal and Bangladesh HCC is successfully exporting its product to Brazil, Turkey, Europe, China etc. and its products have been approved by a Chicago Based Company.
Hydro Carbons & Chemicals has ventured into Inorganic Chemicals by engaging itself besides Ferric/Ammonia Liquid/Solid Alum, in the processing of Magnesium Oxychloride Flooring Composition and Calcined Magnesite which have been successfully exported to other countries.
Hydro Carbons & Chemicals believes in Quality Management System in all sectors of its functions.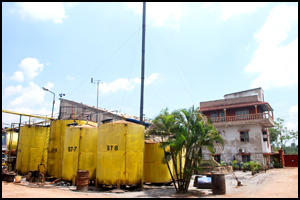 Accordingly the firm has been assessed and audited by Norsk Akkreditering of Norway and certified as ISO 9001:2000/NS-EN ISO 9001:2000 Firm which has been recently updated to ISO 9001-2008.
Hydro Carbons & Chemicals has been granted License under BIS for manufacturing Transformer/Insulating Oil as per IS 335-1993 vide License No. CM/l-5321146.
Mr. Sanjit Chatterjee is the Chief Executive Officer of HCC. He is providing technical and administrative guidance and other functions are being looked after by various Managers with wide experience and better understanding of their respective jobs. HCC's reputation runs far and wide and its motto is to understand the needs of its customers well and serve them better.