Introduction :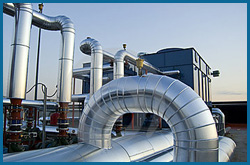 We have worked throughout my career on the subject of Refrigeration and Air-Conditioning work as a self employed Engineer, We are interested to take up the consultancy assistance for repair, insulation, modification, work for economical power cost & production improvement in different type small scale industry units & plants (Mechanical, Electrical or Chemical type).

During 1966 we started maintenance work AC Plants & Refrigeration Plants as owner of Thermo-Freeze. In 1975 we entered in to yearly maintenance contracts of major Thermal Power Stations of DVC & WBSEB besides big Refrigeration Plants of Union Carbide. Apart from these Arun Kumar Das himself designed some sub cooling temperature Units ( -40oc or below upto -75oc) for some Laboratory Equipment manufacturing companies .At present we are looking after Mechanical and Electrical problems of a reputed Bio-fartilizer company as production improver & design consultant of machines.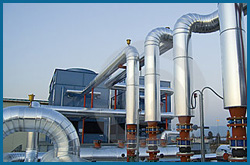 Core Competence
Repair, maintenance and development of
Refrigeration and Air Conditioning plants, including any small scale production units (Mechanical /Electrical Works).



Assignments undertaken :
Maintenance Contract with major thermal power plants of DVC and WBSEB from 1975.
Servicing and maintenance of air conditioning plants and equipments of various Govt. and semi Govt. offices like Great Eastern Hotel, W.B. Tourism Development Corporation, Offices of DVC at various locations AND many other reputed private Companies like Union Carbide etc.
Development of low-cooling temperature unit (- 40C or below) for a laboratory Equipment manufacturing Company.
Working as a consultant for a reputed Bio-Fertilizer Company, looking after design & development of machinery, trouble shooting on problems of mechanical and electrical equipments to enhance productivity and profit.
ABOUT US | SERVICES | FEEDBACK | CONTACT US | E-MAIL
Copyright (c) calcuttayellowpages.com (P) Ltd