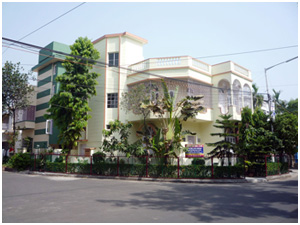 After Passing MBBS from Calcutta Medical College, Dr JM Ghosh undertook the job of Resident House staff in the same college hospital in General Surgery and general medicine respectively for a period of two years.
He joined Armed Forces Medical services. He passed the post graduate degree of MD from the University of Poona and also Super-specialized in community medicine and occupational medicine. In this regards, he qualified the postgraduate diplomas of DPH and DIH from the University of Poona as well.

Doctor Ghosh retired as BRIGADIER from the Armed Forces Medical Services after 31 years of distinguished active services in departments of Social and Preventive Medicine as Adviser and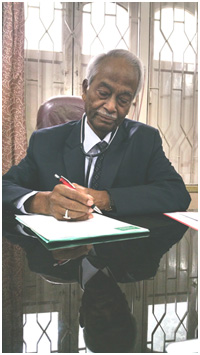 Consultant.
On retirement Professor Ghosh was appointed as a Teacher in the post of HONORARY SENIOR CONSULTANT in the Department medicine of Post Graduate College namely "VIVEKANANDA INSTITUTE OF MEDICAL SCIENCE", (popularly known as SHISHU MANGAL), Lance Down Road, Kolkata-700026.He rendered distinctive honorary services for over 21 years there.
Concurrently he was acting as a consultant for HIV Control and Sexually Transmitted Diseases for an NGO namely Society for Community Development (financed and sponsored by Jesuits of Upper Canada) covering Calcutta, Howrah and Five other adjacent districts of West Bengal covering 41 STD clinics sponsored by the same NGO and other community services.
He was also a visiting consultant at AMRI Hospital Salt Lake for Several Years.
The Sangita Memorial Clinic is dedicated to the memory of doctor Ghosh's deceased wife. Through this clinic doctor Ghosh renders his services drawing patient from length and breadth of INDIA.