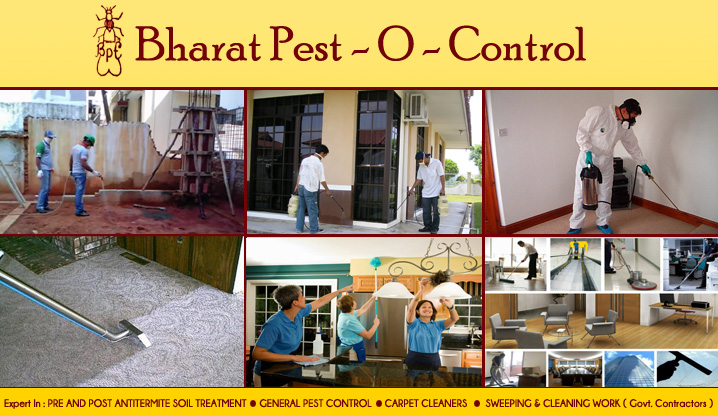 Home
Contact

Profile :

We are highly trusted and outstanding provider of reliable Pest Control Service amongst the other competitors in the market. We are 35 years in service of Pest Control. Our service is offered in a wide range in compliance to the varied demands of our customers. Service is delivered by the team of skilled experts who understand the critical nature of pesticide and its poisonous effects.

Service Description:

1. We offer all types of Pest, Termite & Rodent Control Services.
2. Our team of professional & experienced pest control technicians uses the appropriate applicators and pesticides to give the maximum effectiveness.
3. We use approved quality of chemicals for pest control.

We are expert in Pre and Post Antitermite Soil treatment, General Pest Control, Carpet Cleaners, Sweeping & Cleaning Works (Govt. Contractors) etc.

Our Reputed Clients are :
1) KMC ( Head Quater)
2) ACE Ltd.
3) City Mart ( Mega Shop)
4) Eastern Railway
5) IICB ( Jadavpur, Saltlake)
6) Humayun Properties Ltd.
7) Delta Engineering.
8) Budge Budge Jute Mill.
9) Bengal Investment Co.
10) Delta Febricas (P) Ltd.
ABOUT US | SERVICES | FEEDBACK | CONTACT US | E-MAIL
Copyright (c) calcuttayellowpages.com (P) Ltd