Develop an understanding of principles and processes of various aspects of child growth and plan educational activities accordingly.

Acquaint themselves with basic principles of early childhood care and education with their effective use.

Understand importance of health, nutrition and welfare services for the child and the ability to nurture healthy habits, render first aid in case of minor injuries/ accidents.

Be –aware about role of parents and community in education of pr-school and early primary school children.

Develop an understanding of the various tools and techniques of child study.

Organize, plan and implement school programmes. To develop the necessary ability and attitude toward acquire not only knowledge but also the basic skills of the profession

To enable the trainee to access and understand relevant information, critically examine it and be able to apply meaningfully in day to day job situation.
Duration:
It is one year/two year regular & correspondence course starts every year in the month of June. Late admission is granted till August. Those who will join late extra classes will be given for the already done portions.
Batch Timing:
There are two batches in the morning:
From 9:30 am to 11: 30am
From 11:30 am to 1:30 am
Evening: from 4:00 pm to 6:pm
For regular students classes are held from Monday to Friday, every day for 2hours & for correspondence students, there is one doubt clearing and practical class at the beginning of every month.(usually first Saturday of the month). If any student finds any problem coming on that day, provision of alternative class is there.

Holiday:
There are no holidays except few days during puja, public holidays and those announced by the institution.
Examination: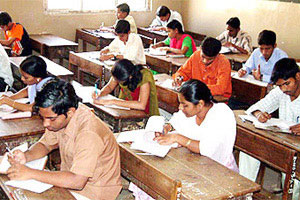 The course is divided in three semesters, each is of three months. After every semester, there is an internal assessment, marks of which are added to the final examination. Final examination is held every year in the month of May.
Attendance:
80% attendance is compulsory.
Qualification and Age:
Minimum qualification needed to apply is class 12,i.e 10(+2) pass from any board. Those who are awaiting the result of 10(+2) can also apply. There is no upper qualification limit.
Minimum age required is 18years. No upper age limit.
How to apply:
The applicant will have to collect the form and prospectus from our registered office at B 190, Lake gardens, against a fee of 90/- . From the day of collecting form, 4 days will be given to complete the admission formalities. Admission is granted completely on First come First serve basis. Seats for every batch are limited.
Document required:
i) Attested Xerox of either Mark sheet or Certificate of 10(+2) examination.
ii) One passport size copy of recent photograph.
iii) Attested Xerox of birth certificate.