Sizzler Group is a leading name in the business sector all over India. Building Residential, Commercial Complexes, Restora, Event Management, Beauty Parlour, Advertising, Out Door Catering are a part of the company's everyday work. Though Sizzler Group takes great pride in providing ideal work to all clients but that is only a part of what the company actually does.

Our concern for the society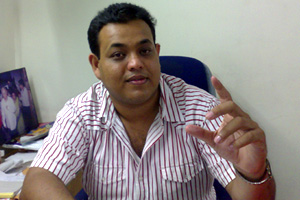 Sizzler Group believes in creating a perfect society with the building projects and other CSR activities. The sole mission of the company is upliftment and enrichment of society and its values. Sizzler Group maintains a well planned social activity calendar and is an active participant in various social welfare causes throughout the year.
The key source of strength for Sizzler Group is Sri. Somnath Paul (CEO and International Business Co-ordinator of the Group). He has earned a reputation for being an entrepreneur par excellence. He is also a man dedicated to social causes. Mr. Paul dedicates a large amount of time in serving to the betterment of society.
Mr. Paul is a member of West Bengal State Council of Sports, West Bengal Bodybuilding Association, Mohon Bagan Club, Assistant Secretary Bagh Bazar Anandolok, Secretary Bagh Bazar Rabindra Sangha. We build to meet our society's quality in the field of Housing, Restora, Event Management, Beauty Parlour, Advertising, Out Door Catering.
Mr. Paul is vastly experienced as a professional realtor. He has been well known for delivering class and meeting the satisfaction quotient of the real estate buyers. At Sizzler Group quality is never compromised. Such an attitude helps in building quality projects only.